Facebook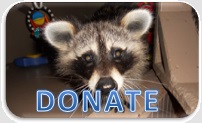 About Us:
Urban Wildlife Rehabilitation, Inc. is a home-based, non-profit organization that is dedicated to providing medical care, nourishment, and shelter to injured, ill, and orphaned wildlife throughout Massachusetts until they are healthy enough to survive in their natural environment, a process that can take a few weeks to a year. We specialize in rehabilitating small mammals, babies and adults alike, such as raccoons, squirrels, foxes, muskrats, opossums, skunks, and porcupines. Since the establishment of Urban Wildlife Rehabilitation, Inc. in 2001, our network of rehabilitators has expanded to 4 locations: Springfield, Granby, Russel and Westfield.
We are currently upgrading our website. For current information and help please visit us on Facebook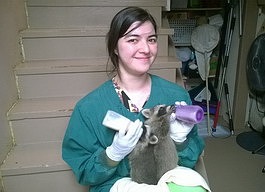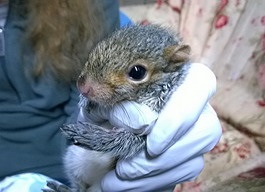 We are staffed entirely by volunteers and are always interested in acquiring additional assistance with animal care, fundraising, and grant writing. We also offer summer internships for college credit! You can even help by donating items from our wish list or acting as a "host family" for wildlife releases!
Furthermore, we are committed to addressing common misconceptions about wild animals and how to resolve issues with our non-human neighbors through educational outreach programs at local schools and universities. Please contact us for more information about these programs!
We may be reached at: 413-275-9462 and on
Facebook
Kathy: kgaynor721@cs.com